Happy birthday to me in Japan!
Today Eiko is taking me to my first Japanese
onsen
(hot spring) near Lake Ashino for my birthday, which is tomorrow, September 8th. The place is called Hakone, about halfway between Tokyo and Mt. Fuji. It's a few hours drive, and there was a typhoon that passed over Tokyo last night, so let's hope the roads are not covered by landslides or washed out. I'll be sure to post photos ("yeah right!" you say) when I get back!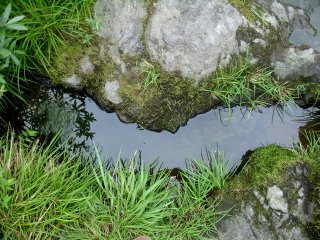 The closest thing I had to an photo of an onsen, since I've never seen one in person. Photo taken at Aki Gawa last weekend.