Israel: Visiting the Holy Land
Friday, I fly from Mexico City to Israel! I'm meeting up in Tel Aviv with one of my best friends, Mark Aceves, for a two-week exploration of Israel, Jordan (Petra... remember the last Indiana Jones movie?), and possibly Palestine. Pretty exciting, as I've wanted to visit Israel for years and years. The amount of world-changing history concentrated in such a small section of the world is overwhelming.
I know, two weeks is not even close to the amount of time needed to truly experience everything. However, Mark was going alone, and I rarely get the chance to travel with my friends, so off I go! Perhaps I'll get a chance to introduce Mark to some of the new Israeli friends I've made during the last 18 months of traveling.
Most people don't think about the fact that the history's most influential revolutionary came from Israel: Yehoshua Moshiach.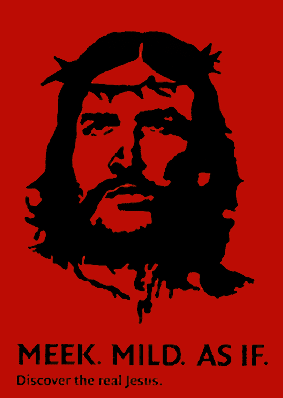 no, it's not che
Sadly, the ironic thing is that although this radical revolutionary never killed anyone -- he promoted only tolerance and love for everyone -- many have killed in his name. Hopefully, more people will lead the way living by his example, instead of using his name to promote their own selfish agendas.
Labels: travel