Fun with jetlag
I wanted to get out earlier, but jetlag seems to have the uncanny ability to have me wake up at sunset. So I go out to run some errands and set up new cell phone service with the GSM phone I got in Thailand. There, you can go to any 7-ll and pick up a SIM card for your GSM cell phone with a new number for THB 99.00 (currently about US$2.64), as well as prepaid minute cards. I was hoping to do something similar this evening... No such luck.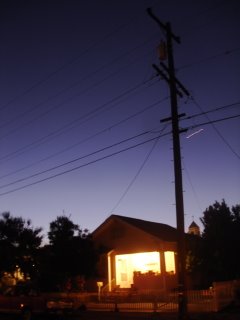 This just isn't the same dusk skyline I've gotten used to in Thailand...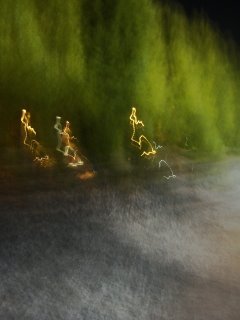 Crossing the railroad tracks, I spotted a rabbit and tried to capture him on camera. Images of Alice in Wonderland came to mind, but this is what ended up on the Memory Stick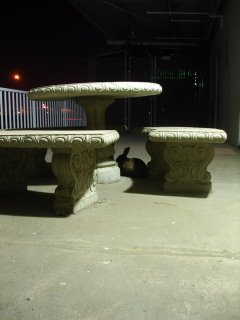 I followed the rabbit up some stairs onto this patio -- he was trapped. I got you now, wittew wascawy wabbit! Unfortunately, he was too quick for a better shot using a long exposure.