Volunteering in Thailand: Tap Tawaan is looking good
The current Tap Tawaan project — the one I've been working on — consists of 31 homes started by Malteser International, and the Tsunami Volunteer Center is finishing the job by adding on the kitchen sections to each unit.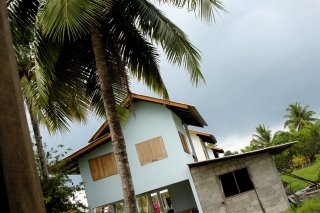 Tap Tawaan homes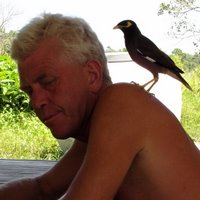 We're getting close to completion, and I'm feeling pretty excited about it. As Steve likes to say,
I love it when a plan comes together!
There are only a few homes left that need brick work. Almost all of those that still need work already have the window and door frames completed, which means that there's maybe a few day's worth of bricking left.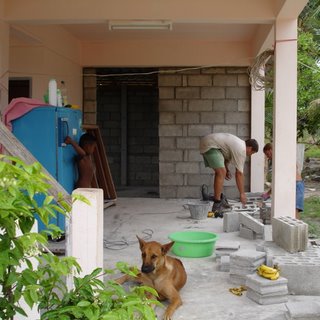 the naked boy oversees the bricking process
After that the walls just need to be rendered with fine cement to make them smooth and ready for paint. At that point, the villagers will take over and handle the finish work.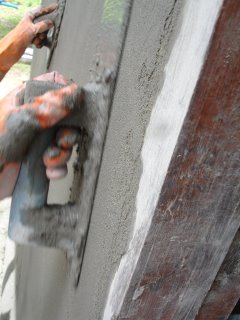 outer wall being rendered
Usually I find group photos to be... Well let's say, "not so interesting", so hopefully you won't feel the same about this one, because I think it's great. (Thanks Sheila!) Here's the Tap Tawaan Crew, the fantastic people I work with daily. Nations represented are France, England, the USA, Mexico, Japan, Ireland, Sweden, South Africa, Scotland, Canada, Germany, and of course, Thailand. :)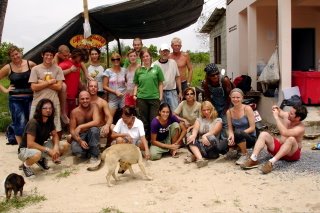 The International Tap Tawan Crew