Thailand: Mystery Creature
Back in town later this evening at Ocean Bar where they have great free barbeques, Jess, a volunteer from Canada, noticed something crawling on the power lines across the street. I went over to investigate...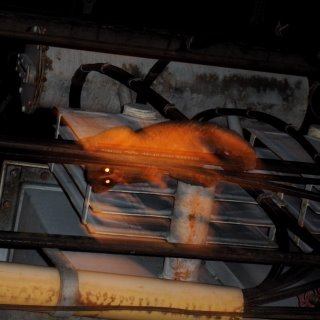 Can anyone identify this tailless creature?
Update:
Meao at the TVC identified the mystery creature for me. And the name is... well... she knows the Thai name. So she wrote it down for me.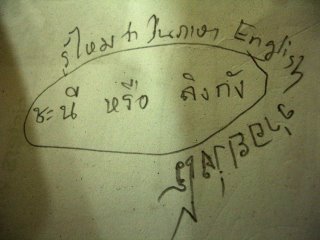 Can anyone translate?